Stanford Hispanic Broadcasting
This is a bilingual cultural network that broadcast on-air and on-line, and its main mission is to showcase the world of Latinos and Hispanics (and people of this heritage).
The SHB was born from previous productions by same editor/producer/host, and now brings the new generation of shows under "Atenea Americana" produced at KZSU Stanford Radio (hence the name), but is an independent project. It is recorded and aired on Stanford Radio, and then broadcasted in different platforms online and on-air around the world."
Atenea Americana
Atenea in Spanish means "The House of Culture." It is a name inspired by the goddess of war and culture "Athens" (in Spanish Atenea). In many Hispanic countries, there is a space called "Atenea" or "Ateneo." This place is usually a hub for culture, where people meet to enjoy, get informed and discuss matters of culture. This show represents that. The aims to join people through culture. (please read about our mission statements)
The Founder/Director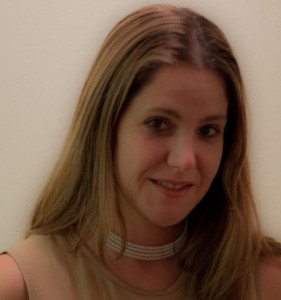 Isabel Jubes, A.K.A. Isabel or simply ISA 
@IsabelJubes is originally from Venezuela. Communicator, designer, producer. She is an architect and has been working for quite a few years in the San Francisco Bay Area. She also has a small company specialized in Green Building Consulting. She has written internationally about sustainability issues, about women issues, and lately has concentrated on showcasing the world of culture involving Latinos and Hispanics.
Now she is CEO of Stanford Hispanic Broadcasting Network, building the new dream, and following an important mission.
Her initial studies were on Architecture in Venezuela (UCV) and architecture design at Berkeley (UC Berkeley). She also has done studies in computer programming, green building technologies, green entrepreneurship, social entrepreneurship, and photography among others. Isabel has been using all this knowledge and experience together with her design and managing background to create this new multi-cultural media space.
Isabel is a multidisciplinary designer, a media entrepreneur, an environmentalist, lover of radio,  technology, and new media. Her time is shared between broadcasting, design, family, and following new dreams.
Regular Contributors and Columnists
Sometimes we have great contributors who bring guests, offer commentaries, co-host a program or build an original column about their topic of expertise. Here it is our "Radio-Family":
Daniel Caselles,
He is originally from Mendocino, Argentina, He is co-founder and CTO Authenware Corporation. He is an entrepreneur, Professor, Researcher, and promoter of social causes. He had worked for more than 10 years as director of VALOS, a non-profit organization promoting social responsibilities on corporations. He is also a partner on Latin American Foundation Avina.
Dr. Mara Perez
She is originally from Argentina, but has lived f or many years on USA. She earned her Ph.D. in sociology from The University of Chicago. Dr. Perez is an author, a public speaker, a consultant, and an entrepreneur. Her writings appear in Stanford Social Innovation Review, Latin Business Today, MIT Press, Revista Interamericana, and Mobilization, among others.
Dr. Hae-Joon Won
She is originally from South Korea, but grew up in Peru, Colombia, and Puerto Rico, and received a PhD from the Universidad Complutense de Madrid.  Her specialty is Spanish Golden Age literature and drama of the 17th century. She is currently a lecturer in Spanish at Stanford University and coordinator of the First Year Accelerated courses.  She also teaches in the Continuing Studies Program at Stanford University.
Dr. Bat-Ami Klejner
She is a psychotherapist who studied and worked in Argentina, Canada, and USA.
Her name means "daughter of my people" in hebrew as she was born in Israel, grew up in Buenos Aires, and lived in Canada for several years before settling in the San Francisco Bay Area where she lives with her family. Bat-Ami has two private practice offices in Redwood City and Palo Alto where she works with adolescents, couples, adults, and families. Some of her numerous areas of interests include: adolescent issues, families with special needs children, immigration and acculturation, and parenting. In her free time, Bat-Ami enjoys photography, classic film, and literature.
Judith Duval 
 @JudithDuval is originally from Dominican Republic.  She came in live to USA right before her Junior high year.Later she studied Finance and Management with a minor in Latin American Studies at Wharton School, the University of Pennsylvania. Later she worked in finance in NYC before attending Stanford's Graduate School of  Business. Today, she focuses her efforts on helping the Hispanic community live a better life, both through a health and wellness start-up and as a CTI Co-Active trained and certified coach. She leads the column "Living your Best Life".You may find more about her philosophy and work in her website: http://www.judithduval.com.