Stanford Hispanic Broadcasting
This is a bilingual cultural network that broadcast on-air and on-line, and its main mission is to showcase the world of Latinos and Hispanics (and people of this heritage).
The SHB was born from previous productions by the same editor/producer/host, and now brings the new generation of shows under "Atenea Americana" produced at KZSU Stanford Radio (hence the name), but is an independent project. It is recorded and aired on Stanford Radio, and then broadcasted in different platforms online and on-air around the world."
Atenea Americana
Atenea in Spanish means "The House of Culture." It is a name inspired by the goddess of war and culture "Athens" (in Spanish Atenea). In many Hispanic countries, there is a space called "Atenea" or "Ateneo." This place is usually a hub for culture, where people meet to enjoy, get informed and discuss matters of culture. This show represents that. The aims to join people through culture. (please read about our mission statements)
The Founder/Director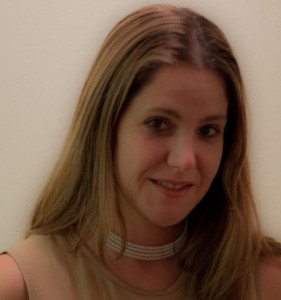 Isabel Jubes, A.K.A. Isabel or simply ISA 
@IsabelJubes is originally from Venezuela. She is a multidisciplinary designer, an architect, a communicator, producer, and entrepreneur. She has been working for quite a few years in the San Francisco Bay Area designing buildings and taking them to completion and also has a small company specialized in Green Building Consulting. She has written internationally about green buildings, sustainability, about women issues, and for years now has concentrated on showcasing the world of culture involving Latinos and Hispanics. Lately, Isabel has been also teaching Architecture at college-level students, and been a trustee fo the local school district board of education.
Parallel to this, she is CEO of Stanford Hispanic Broadcasting Network, building the new dream, and following an important mission.
Her initial studies were on Architecture in Venezuela (UCV) and then earned a master in architectural design at Berkeley (UC Berkeley). She also has done studies in computer programming, green building technologies, green entrepreneurship, social entrepreneurship, and photography among others. Isabel has been using all this knowledge and experience together with her design and managing background to create this new multi-cultural media space.
Other than her passion for design, and teaching, she is an environmentalist, a lover of radio,  technology, and new media. Her time is shared between broadcasting, design, family, and following new dreams.
Regular Contributors and Columnists
Sometimes we have great contributors who bring guests, offer commentaries, co-host a program or build an original column about their topic of expertise. Here it is our "Radio-Family":
Daniel Caselles,
He is originally from Mendocino, Argentina, He is co-founder and CTO Authenware Corporation. He is an entrepreneur, Professor, Researcher, and promoter of social causes. He had worked for more than 10 years as director of VALOS, a non-profit organization promoting social responsibilities on corporations. He is also a partner on Latin American Foundation Avina.