Behind the scenes of San Jose Opera and Madame Butterfly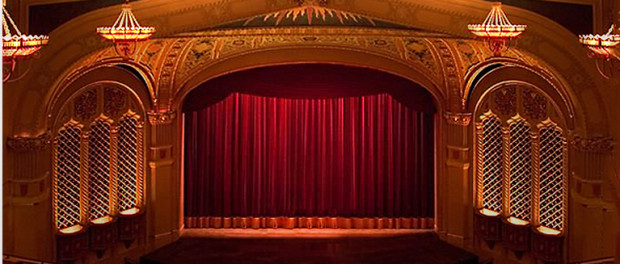 Podcast: Play in new window | Download
Subscribe: Google Podcasts | Email | RSS | More
During my production of "La Ventana Americana", I had the pleasure and honor to visit the  company Opera San Jose. This archived show brings a tour behind the scenes of their production "Madame Butterfly". For this show,  Joseph Duong gave us a complete tour with an explanation of how they make "Magic" happen at the theater.
San Jose Opera  is a non-profit organization with the main objective of educating and support the arts.
The cast is made of artists residents with the company for a couple of years. The opera company provides living arrangements for them. They make at least four operas every year, each of them is about a million dollars production. They also invite local schools, and bring short productions to public schools all around the area, introducing this art to the next generations.
This time, we also talk with their main artist, the soprano Cecilia Violeta Lopez. She is of Mexican heritage, born in a rural area of Idaho, USA. She gave us a very emotional rendition of Cho-Cho-San during the season.
Madam Butterfly was inspired in a short story by the player John Luther Long about a story that his sister witnessed while she was a missionary in Japan.  This short story inspired Giacomo Puccini, who made transcend when he wrote this three acts opera that today is so recognized around the world.
We hope you enjoy it!
I hope you enjoy the project and remember to leave your comments.
_______________________________________
We hope to inspire and inform. We wish you can give us feedback, subscribe to this site and our social media outlets to keep receiving information about our show.
As usual, I want to thank  you for listening to our show "Atenea Americana", as part of my effort Stanford Hispanic Broadcasting. You can help making programs like this possible by leaving your comments, contributing with your ideas or  materials, but also helping us raise funds. Remember to check our "Contribute" page to learn more.
You can also download this show on your mobile device by going to our site in ITUNES or in PodOmatic or any other of the online platforms showed at the bottom. Remember that we thrive with your comments and your participation.
Other online Platforms for our show:
---