Captain Mama Comes with Surprises and a Series
Conversation with Graciela Tiscareño Sato, USA Air Force Veteran, Writer, Entrepreneur and Mother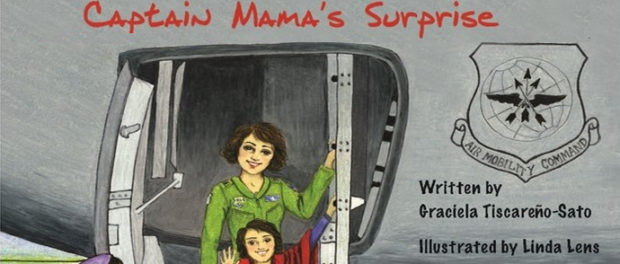 Podcast: Play in new window | Download
Subscribe: Google Podcasts | Email | RSS | More
Today our guest is a mother, entrepreneur, US Air Force Veteran. She has ridden and navigated air-force planes for many years, traveling around the world, she had extensive studies on the technical aspect of different aircraft and the math of flying, but after her retirement, she started her company, her books, and her own mission.
Graciela Tiscareńo Sato is the founder of GracefullyGlobalGroup. She wants to help and inspire women, minorities, small business owners, environmentally friendly idealist, entrepreneurs and veteran families. All her work is focused on that mission.
Today we will concentrate on the craft of publishing, on the second installment of her "Captain Mama" book series and her plans for this bilingual children books. This series will touch many educational topics like engineering, science, cultural exchange, but also bilingual life, how it is the life of a child in a military family, how it is to have a strong, smart mother figure, or reminding us that we are living in a big multicultural world.
_______________________________________
We hope to inspire and inform. We wish you can give us feedback, subscribe to this site and our social media outlets to keep receiving information about our show.
As usual, I want to thank  you for listening to our show "Atenea Americana", as part of my effort Stanford Hispanic Broadcasting. You can help making programs like this possible by leaving your comments, contributing with your ideas or  materials, but also helping us raise funds. Remember to check our "Contribute" page to learn more.
You can also download this show on your mobile device by going to our site in ITUNES or in PodOmatic or any other of the online platforms showed at the bottom. Remember that we thrive on your comments and your participation.
Other online Platforms for our show:
Subscribe here