Innovation and Entrepreneurship in Latino Businesses  
Interview with Remy Arteaga from Stanford Latino Entrepreneurship Initiative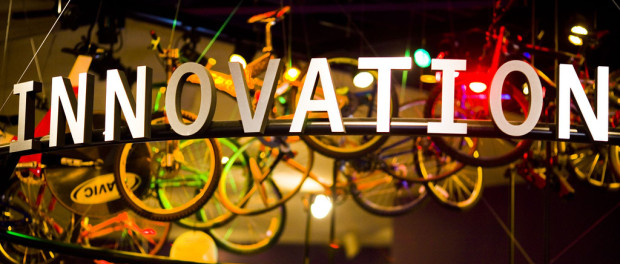 Podcast: Play in new window | Download
Subscribe: Google Podcasts | Email | RSS | More
According to the Kauffman Foundation, a leading non-profit focused on advancing entrepreneurship, the rate of new entrepreneurship is highest among Latinos. Latinos play a significant role in US Economy, but there is still more potential in this population that will benefit all aspects of the economy. To talk about this topic we have Remy Arteaga with us today.
Arteaga was born in Peru and grew up in Queens, New York. He earned his Engineering degree from the University of Rochester, later an MBA from the Rensselaer Polytechnic Institute specializing in entrepreneurship and innovation. He also graduated from Harvard University, John F. Kennedy School of Government, with a specialization in non-profit management and fundraising. He has a vast experience in the topic of entrepreneurship as he has founded various successful projects and has written widely on the subject.
He manages a collaboration between Stanford University and a non-profit known as the Stanford Latino Entrepreneurship Initiative (SLEI.US). SLEI has different programs working in parallel at the moment to support growing business.
Their fellowship is an investment in Hispanic business owners, and the main idea is to help them to scale their business through a program that provides education, networks, mentorship and access to capital to grow their business with the knowledge that this initiative will also create new jobs and help to build a stronger economy.
He is talking with us today about Latinos in entrepreneurship and about all these new programs that Stanford University is opening to help level the field of innovation.
I hope you enjoy the project and remember to leave your comments.
_______________________________________
We hope to inspire and inform. We wish you can give us feed back, subscribe to this site and our social media outlets to keep receiving information about our show.
As usual, I want to thank  you for listening to our show "Atenea Americana", as part of my effort Stanford Hispanic Broadcasting. You can help making programs like this possible by leaving your comments, contributing with your ideas or  materials, but also helping us raise funds. Remember to check our "Contribute" page to learn more.
You can also download this show on your mobile device by going to our site in ITUNES or in PodOmatic or any other of the online platforms showed at the bottom. Remember that we thrive with your comments and your participation.
Other online Platforms for our show:
---