Professor Hector Hoyos opens a window to the work of Jorge Luis Borges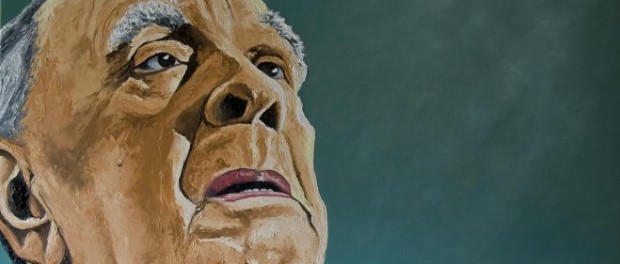 This blog post referred to a show in Spanish that you may listen here. 
I hosted this program during  "La Ventana Americana". It is a show with Dr. Héctor Hoyos. He is Originally from Colombia, and his studies are on Philosophy and Literature. He graduated from the University of Los Andes in Colombia and his PhD. in Romance Languages is from Cornell University, NY.
Professor Hector Hoyos is currently teaching Latin American Literature at Stanford university, and last quarter he choose to dictated his class on Argentinean Author Jorge Luis Borges. During my show, he came and talked about Borges, about his books, and analyzed two readings made on air. I hope to have him back soon for Atenea Americana, to explore more about the great Latin American writers.
I hope you enjoy the project and remember to leave your comments.
_______________________________________
We hope to inspire and inform. We wish you can give us feedback, subscribe to this site and our social media outlets to keep receiving information about our show.
As usual, I want to thank  you for listening to our show "Atenea Americana", as part of my effort Stanford Hispanic Broadcasting. You can help making programs like this possible by leaving your comments, contributing with your ideas or  materials, but also helping us raise funds. Remember to check our "Contribute" page to learn more.
You can also download this show on your mobile device by going to our site in ITUNES or in PodOmatic or any other of the online platforms showed at the bottom. Remember that we thrive with your comments and your participation.
Other online Platforms for our show:
---
Subscribe here