Living Your Best Life – Column with Judith Duval
First episode of the New Column - Today: "Loving Yourself"
Podcast: Play in new window | Download
Subscribe: Google Podcasts | Email | RSS | More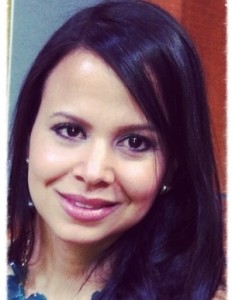 Today we are starting a new column with life coach Judith Duval. Judith is the founder of a health and wellness start-up and as a CTI Co-Active trained and certified coach. Before studying coaching, she studied Finance and Management with a minor in Latin American Studies at Wharton School, the University of Pennsylvania. Later she worked in finance in NYC before attending Stanford's Graduate School of  Business, and getting her MBA. After successful years on the world of finances and management she is turning to her real passion, helping others and connoting to people.
Todays topic is "Loving Yourself". This is the first of two parts, where we present the basic brick on building the best life. If we don't love ourselves it is difficult to be loved and to enjoy life. Listen to this column, and leave us comments and questions here, and in our Facebook Page.
___________________________
Remember to come back for new editions of this new short column, every week with an interesting topic about happiness and success.
As usual, I want to thank  you for listening to our show "Atenea Americana", as part of my effort Stanford Hispanic Broadcasting. You can help making programs like this possible by leaving your comments, contributing with your ideas or  materials, but also helping us raise funds. Remember to check our "Contribute" page to learn more.
You can also download this show on your mobile device by going to our site in ITUNES or in PodOmatic or any other of the online platforms showed at the bottom. Remember that we thrive with your comments and your participation.
************************************
Other online Platforms for our show:




************************************