Ex-president Alejandro Toledo talks to "Atenea Americana" about his future plans and the beginning of the Peru presidential campaign for 2016
Exclusive interview for Atenea Americana at our studios in Stanford with Doctor Alejandro Toledo (PhD) about the future of democracy on the hemisphere.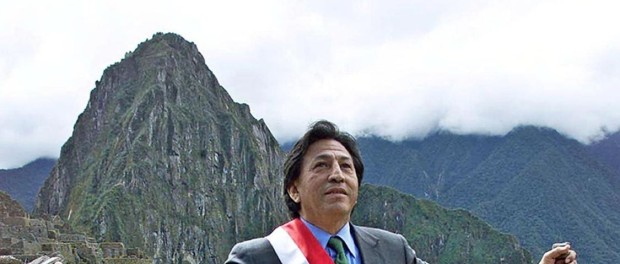 Podcast: Play in new window | Download
Subscribe: Google Podcasts | Email | RSS | More
Dr. Alejandro Toledo was democratically elected President of Peru in 2001, after a strong fight to restore democracy in the country.
Just before he started his term in power, the country had to overcome great challenges. You may check the documentary at the bottom of this post.
During his five-year term, the central aim of Toledo's presidency was the fight against poverty through investment in healthcare and education. He was very successful changing the economic map of the country and achieved many of his goals for education and healthcare.
Toledo
is the first president in Peru of Indigenous descent, more specifically Quechua. Indigenous people from different tribes are actually the vast majority of Peruvian population, but historically the most marginalized.
He was born in a small and remote village in the Peruvian Andes, 12,000 feet above sea level.
He was born in a family with 16 kids from the same mother and father. Growing up he held many jobs, like a street shoe shiner, he also sold newspapers and even lottery tickets to supplement the family income. When he finished grade school he was expected to find a job, but he kept studying and working nights and evenings to graduate from high school, the first in his family. After school, he got a job at a newspaper called "La Prensa" in the near town of Chimbote as a correspondent.  He interviewed and got in contact with local politicians and personalities. There, he met with a couple of USA Corp volunteers who were very impressed with his intelligence, charm and education so far. They introduced him to a local program, and he was able to win a scholarship to study one year in the USA. While studio there, the same US Corps help him to apply to a program in San Francisco University for non-English speakers, and he again won a spot. He obtained a partial soccer scholarship and worked part-time pumping gas to pay for school, house, and board.  Toledo received a bachelor degree in Economics and  Business administration. At the
University of San Francisco
. He later attended 
Stanford University
, earning a  Master Degree in economics and the economics of human Resources.  He subsequently obtained a Ph.D. degree in the economics of human resources in 1993 at the 
Stanford Graduate School of Education
.
He is a great example of what education and hard work can do, and that all people from any race and background can achieve great levels of success and education with the goal to be a proponent of change in their community.
When he went back to Peru, Toledo directed the Institute for Economic and Labor Studies in Lima. He also served as chairman of the Economic Advisory Committee to the president of the Central Reserve Bank.  Before becoming President, Dr. Toledo also worked for the World Bank and the Inter-American Development Bank in Washington, DC, and the United Nations in New York.  He led the 1989 UNDP/ILO mission for the evaluation of: "Impact of Macroeconomic Policies on Growth, Employment and Salaries," in six Central American countries, and was part of the  International Labor Organization (ILO), and the Organization for Economic Co-operation and Development(OECD).
After his presidency, Toledo stayed himself very active on national and international issues, working in academia and governmental organizations. Toledo has received honorary doctorates from University of Winnipeg, Los Andes Peruvian University, and 50 other prestigious universities around the world. He has lectured in more than thirty countries on issues of poverty, economic growth, and democracy, as well as on the benefits of human-capital investment.
In the last years, he had been part of many international organizations for democracy and development. He has also been working at Stanford University, writing two books about his vision for Latin America. His wife, anthropologist, and researcher has also being teaching and writing at Stanford and now is ready to pass the page to new challenges with Dr. Toledo. She has also been at Atenea Americana and you can find her interesting insights about the indigenous people of Los Andes in our website.
Listen to today's show with our distinguish guest, ex-president of Peru
Alejandro Toledo
who brings us a little of his wisdom, and some NEWS about his future plans.
This documentary is about the fight for democracy in Peru. It was given to me by Dr. Alejandro Toledo, allowing its distribution.  It is very informative and it is also the topic of one of his latest books. It is in Spanish, with English subtitles.
As usual, I want to thank  you for listening to our show "Atenea Americana", as part of my effort Stanford Hispanic Broadcasting. You can help making programs like this possible by leaving your comments, contributing with your ideas or  materials, but also helping us raise funds. Remember to check our "Contribute" page to learn more.
You can also download this show on your mobile device by going to our site in ITUNES or in PodOmatic or any other of the online platforms showed at the bottom. Remember that we thrive with your comments and your participation.
************************************
Other online Platforms for our show:




************************************