The Intersection of Science, Math and Engineering with Arts and Music
Conversation with Piero Scaruffi about "L.A.S.T." and "L.A.S.E.R." events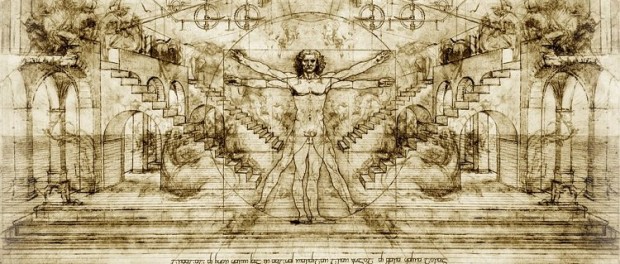 Podcast: Play in new window | Download
Subscribe: Google Podcasts | Email | RSS | More
Today we will be talking with Dr. Piero Scaruffi, He is the organizer of some very interesting events where all scientist, engineers, mathematicians, entrepreneurs artist and musicians are invited to share and reach to each other. They took part this October at Stanford University but are also recurrent in other bay area Universities as well in other campuses around the country. We invite you to research and take part in this type of cultural interdisciplinary exchange.
Piero Scaruffi  is a cognitive scientist, a mathematician, a music critic and an event organizer.   He has worked for many years in electronics, robotics and artificial intelligence fields but always keeping a connection with his passion for music and arts.
He has written deeply about the reason silicon valley became a hub of creativity and innovation. He is convinced of the importance of multidisciplinary, multicultural and widely knowledgeable teams that can approach issues from a variety of viewpoints. These collaborations will make the most of creative solutions, bringing not just the scientific or mathematic background but the artistic one.
L.A.S.E.R. is the acronym for "Leonardo Art Science Evening Rendezvous" wich is a serie of lectures and presentations on art, science and technology. It was founded by Scaruffi on behalf of Leonardo/ISAST, LASERs. They now are presented in many organization and universities like the University of San Francisco, Stanford University, UC Berkeley, UCLA, UC Davis, UC Santa Cruz, with other nodes at a  New York Studio, also in  some venues at London, Tacoma, Toronto and Montreal. There is also a sister serie called D.A.S.E.R. that has headquarters at Washington D.C.
L.A.S.T. is the acronym for the  "Life Art Science Technology Festival". It is described by its founders as the festival that celebrates the confluence of art with the technologies and sciences that are shaping the 21st century.  It started by one event in San Jose on 2014, but is now in its third edition, with possibly many more to come.
Each event aims to bring out the renaissance man of every creator and inspire new ideas and innovative responses.
We hope you enjoyed our show today, remember to leave you comments, to subscribe to our Facebook or twitter accounts and to our podcast shows. Come back soon and tell us about what you want to hear next.
_______________________________________
Our hopes are to inspire and inform. We wish you can give us feedback, subscribe to this site and our social media outlets to keep receiving information about our show.
As usual, I want to thank  you for listening to our show "Atenea Americana", as part of my effort Stanford Hispanic Broadcasting. You can help making programs like this possible by leaving your comments, contributing with your ideas or  materials, but also helping us raise funds. Remember to check our "Contribute" page to learn more.
You can also download this show on your mobile device by going to our site in ITUNES or in PodOmatic or any other of the online platforms showed at the bottom. Remember that we thrive on your comments and your participation.
Other online Platforms for our show:
Subscribe here