Astronaut Jose Hernandez, a Life of Achievements
New Show Atenea Americana _ Interview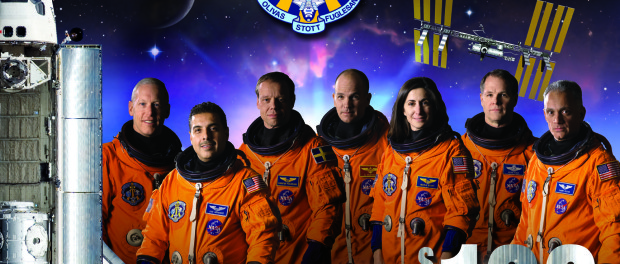 Podcast: Play in new window | Download
Subscribe: Google Podcasts | Email | RSS | More
Last week I had a fascinating conversation with a man who dreamed of reaching for the sky, and one day he got there.
When Jose Hernandez was a kid, he was part of a family of migrant workers in California. They were traveling all the time to farms in California, and going back to Mexico every year for a couple of months at the time. Hernandez and siblings were used to study on the road, and work during the weekend. When he saw the last astronaut that ever walked on the surface of the moon in his small black and white TV, he knew what he wanted to do with his life.
His parents supported his dreams. Their primary goal was to give their kids a better live, and help them to be happy and active their dreams. Soon his father sat on the kitchen table and helped him draw a map, pointing the steps to achieve his dreams with work, study and determination.
Jose worked very hard, between helping their parents, studying and focusing on his goals. He got to be a pilot, an engineer, a diver, a specialist with comprehensive expertise in rocket science and nuclear energy, part of the US Air Forces and even learned more languages. All of these while applying many times to be selected as an Astronaut, until he got to be one.
Today, he also has a company designing satellites; he is a family man; an author and a politician.
Listen to our show and share the experiences of this very accomplished man. You may also follow him @Astro_Jose, and check out his books and more of his story.
I hope you enjoy the project and remember to leave your comments.
_______________________________________
We hope to inspire and inform. We wish you can give us feedback, subscribe to this site and our social media outlets to keep receiving information about our show.
As usual, I want to thank you for listening to our show "Atenea Americana", as part of my effort Stanford Hispanic Broadcasting. You can help making programs like this possible by leaving your comments, contributing with your ideas or materials, but also helping us raise funds. Remember to check our "Contribute" page to learn more.
You can also download this show on your mobile device by going to our site in ITUNES or PodOmatic or any other of the online platforms showed at the bottom. Remember that we thrive on your comments and your participation.
Other online Platforms for our show:
---