Mars the Next Step Towards Space Exploration – Part II
Conversation with Dr. Pascal Lee, Second Part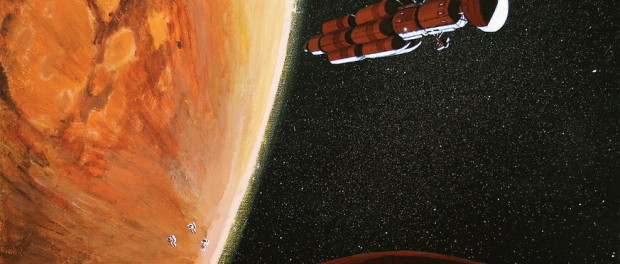 Podcast: Play in new window | Download
Subscribe: Google Podcasts | Email | RSS | More
Today we will have another show about science and space exploration. This is the second part of our conversation with Dr. Pascal Lee, co-founder and chairman of the Mars institute, principal investigator of the Haughton-Mars Project at NASA Ames Research Center and Lead Planetary Scientist at the SETI institute. The first part to be found here: Space the Final Frontier – part I.
We will talk today about the accuracy of the movie "Tthe Martian", and his friendship with the author of the book and his opinions about the book and the research behind it.  We will also talk about NASA's policy on research, innovation and exploration for the next years. We will hear about the possibility that the Kepler Spacecraft may have observed traces of an advanced alien life on other solar systems, and more topics related to space and research.
If you enjoy listening about science and about space exploration, with this show you will have a blast. If you are fascinated about the ideas and possibilities that will bring exploring the vast universe, you will also enjoy the show. It is full of data and information.
We hope you enjoyed our show today, remember to leave you comments, to subscribe to our Facebook or twitter accounts and to our podcast shows. Come back soon and tell us about what you want to hear next.
_______________________________________
Our hopes are to inspire and inform. We wish you can give us feedback, subscribe to this site and our social media outlets to keep receiving information about our show.
As usual, I want to thank  you for listening to our show "Atenea Americana", as part of my effort Stanford Hispanic Broadcasting. You can help making programs like this possible by leaving your comments, contributing with your ideas or  materials, but also helping us raise funds. Remember to check our "Contribute" page to learn more.
You can also download this show on your mobile device by going to our site in ITUNES or in PodOmatic or any other of the online platforms showed at the bottom. Remember that we thrive on your comments and your participation.
Other online Platforms for our show:
Subscribe here