Blood Gold, and Illegal Mining Activity on The Amazon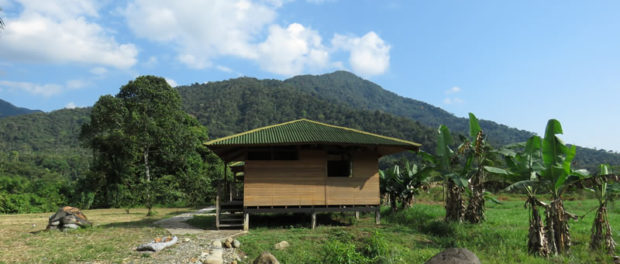 Podcast: Play in new window | Download
Subscribe: Google Podcasts | Email | RSS | More
For this show, we had at the station CINCIA's director Luis E. Fernandez. He is the Executive Director of the Amazon Scientific Innovation Center and Assistant Professor of Research (CINCIA), Department of Biology, Wake Forest University. Fernandez is a tropical ecologist and an expert in the dynamics and impact of environmental mercury in the areas of artisanal mining. During the last 12 years, he has carried out several research studies on the effects of mercury pollution in Peru and Brazil and consulted with governments of Guyana, Suriname, French Guiana, Colombia. Previously, he has held positions at the Carnegie Institution for Science, Stanford University, the Argonne National Laboratory of the United States Department of Energy, the US Environmental Protection Agency (US EPA) in Washington DC and Dallas, Texas.
The presence of mercury in the Amazon region has been studied since the 1980s– mainly in Brazil– due to the exploitation of gold. In Madre de Dios, gold mining has been growing rapidly since 2000; however, there are very few studies that systematically assess the presence of mercurcy and its risk to the region and its inhabitants. Therefore, the impact assessment of mercury pollution in the region has several limitations.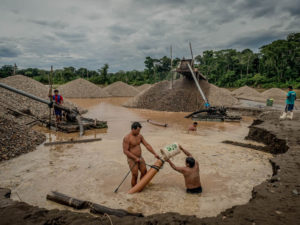 In this episode, we will be talking about the contamination problems on the "Madre de Dios" on the Peruvian Amazon, due to the illegal mining activity. CINCIA does research on the area and analyzes the issues in order to better answer and remedy the deforestation, defaunation, contamination of the area together with the social issues generated from mining.
Listen to our show to learn more about their plans, their programs, their achievements, and their history. Remember to leave a comment and to follow us on social media.
---
 We hope to inspire and inform. We wish you can give us feedback, subscribe to this site and our social media outlets to keep receiving information about our show.
As usual, I want to thank you for listening to our show "Atenea Americana", as part of my effort Stanford Hispanic Broadcasting. You can help to make programs like this possible by leaving your comments, contributing with your ideas or materials, but also helping us raise funds. Remember to check our "Contribute" page to learn more.
You can also download this show on your mobile device by going to our site in ITUNES or in PodOmatic or any other of the online platforms showed at the bottom. Remember that we thrive on your comments and your participation.
Other online Platforms for our show: