"Es Tiempo" and The Silicon Valley Latino Leadership Summit
Conversation with Frank Carbajal, Stanford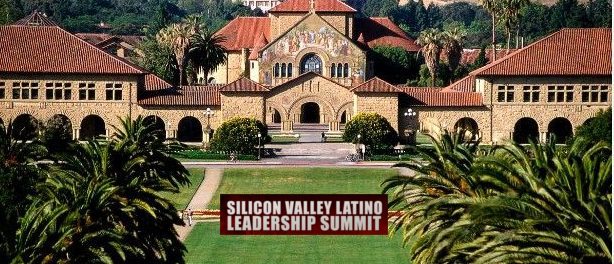 Podcast: Play in new window | Download
Subscribe: Google Podcasts | Email | RSS | More
Today I am talking with
Frank Carbajal
, founder and president of
Es Tiempo
, LLC., founder of the Silicon Valley Latino Leadership Summit and co-author of
"Building the Latino Future: Success Stories for the Next Generation.

"
The Summit happens every year at the Stanford University Campus, and the main goal is to connect and inspire the community towards entrepreneurship and leadership.
Carbajal also developed what he calles the 
FUTURE framework leadership model as part of his consulting and educational business. The Future framework helps companies and organizations build their Employee Resource Groups, 
 allowing people to gain best practices perspectives while integrating leadership into the workplace.
Carbajal and his wife work on the summit every year choosing the best leaders and role models to talk at the summit, and had been doing so since 2010. On 2016 it added a "shark tank" style presentation by startups, that got advise and access to investors and collaborators.
We hope you enjoyed our show. Remember to leave a comment and to follow us on social media.
---
We hope to inspire and inform. We wish you can give us feedback, subscribe to this site and our social media outlets to keep receiving information about our show.
As usual, I want to thank  you for listening to our show "Atenea Americana", as part of my effort Stanford Hispanic Broadcasting. You can help making programs like this possible by leaving your comments, contributing with your ideas or  materials, but also helping us raise funds. Remember to check our "Contribute" page to learn more.
You can also download this show on your mobile device by going to our site in ITUNES or in PodOmatic or any other of the online platforms showed at the bottom. Remember that we thrive on your comments and your participation.
Other online Platforms for our show: