Mexican Museum of San Francisco and the Chia Plant
Interview with Adriana Lopez, interim Director of the Mexican museum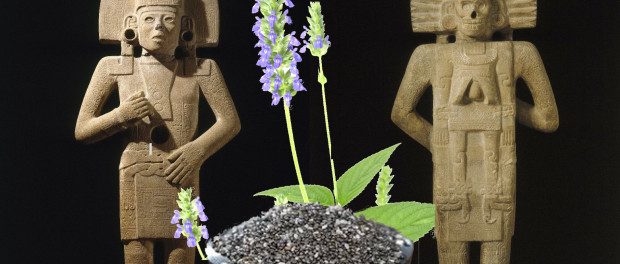 Podcast: Play in new window | Download
Subscribe: Google Podcasts | Email | RSS | More
Today we will have a conversation with Adriana Lopez, the interim director of the Mexican Museum. We will talk about the programs that the Mexican Museum has for the community, about their permanent and temporary expositions, and also about the new headquarter building that is currently under construction on the Yerba Buena Garden area.
Chia is a legendary plant with a great history and influence in Mesoamerica. It was historically used by the natives to get energy but also as a medicinal plant. This plant has also been utilized in the traditional and the folk arts. The Museum is offering an exploration day for families to learn about it. This day is offering hands-on activities, lectures about the properties of the plan from UC Davis Professors, art exploration with local artists, workshops with art facilitators and an exhibit with part of the museum chia related collection.
The museum brings every quarter a different family day with these educational hands-on activities. They bring a different topic every time, as it has been the tradition for over 30 years. Since 2015, they have also added an annual workshop exploring the relationship between natural sciences, Mexican culture, and Art. Last year they dedicated a day about corn and the Mexican tradition, and this year they chose Chia.
We hope you enjoyed our show today, remember to leave you comments, to subscribe to our Facebook or twitter accounts and to our podcast shows. Come back soon and tell us about what you want to hear next.
_______________________________________
We wish you can give us feedback, subscribe to this site and our social media outlets to keep receiving information about our show.
As usual, I want to thank  you for listening to our show "Atenea Americana", as part of my effort Stanford Hispanic Broadcasting. You can help making programs like this possible by leaving your comments, contributing with your ideas or  materials, but also helping us raise funds. Remember to check our "Contribute" page to learn more.
You can also download this show on your mobile device by going to our site in ITUNES or in PodOmatic or any other of the online platforms showed at the bottom. Remember that we thrive on your comments and your participation.
Other online Platforms for our show: