Latinas Think Big, Innovative Women with Big Ideas
Interview with Dr. Angelica Perez-Litwin
Podcast: Play in new window | Download
Subscribe: Google Podcasts | Email | RSS | More
Latinas are the fastest growing female population in the U.S. today, which means they have the potential to influence and contribute to the success of the community and our country as a whole.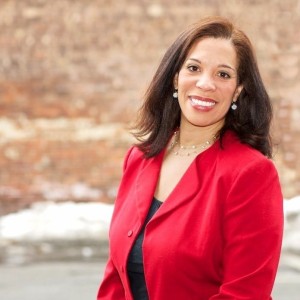 Dr. Angelica Perez-Litwin had worked for many years with professional women in her practice as a clinical psychologist, when she found a common ground to the particular frustrations that Latina professional woman have while trying to advance in their careers. With this in mind, she decided to create a network of Latina professionals and entrepreneurs to leverage their global knowledge offering support and mentorship to each other.
"Latinas Think Big" is a global community designed to help and support careers and venture projects of this community. It is a big group of talented women who meet for events, network throughout a social network and online platforms. Their mission is to build a global society of prosperous women achieving economic success and personal freedom while creating a social impact.
Dr. Perez-Litwin is back to the show today to talk with us about all the improvements for the community. This year, LTB is adding more services to the conferences, online magazine and existing social network group. The group is also adding a new platform with a membership base closed online platform to integrate further the community together with local smaller networks that meet periodically in person to support and enrich their careers.
I hope you enjoy the program and remember to leave your comments.
_______________________________________
We hope to inspire and inform. We wish you can give us feedback, subscribe to this site and our social media outlets to keep receiving information about our show.
As usual, I want to thank  you for listening to our show "Atenea Americana", as part of my effort Stanford Hispanic Broadcasting. You can help making programs like this possible by leaving your comments, contributing with your ideas or  materials, but also helping us raise funds. Remember to check our "Contribute" page to learn more.
You can also download this show on your mobile device by going to our site in ITUNES or in PodOmatic or any other of the online platforms showed at the bottom. Remember that we thrive with your comments and your participation.
Other online Platforms for our show:
---
Subscribe here