Rising Star in the World of Opera
Interview with soprano Cecilia Violeta Lopez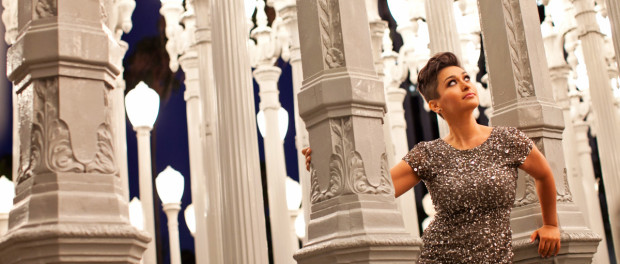 Podcast: Play in new window | Download
Subscribe: Google Podcasts | Email | RSS | More
Cecilia Violeta Lopez is an opera singer of Mexican decent, original from Idaho. She has been a long time friend of the show, as we had followed her career since short after her graduation from Las Vegas University and her amazing time performing with "Opera San Jose".
After her residence with the opera San Jose program, she was elected to be part of the opera program with the Martina Arroyo Foundation in New York, New York. Now she has been traveling the country, singing in many opera theaters some of the most famous roles for sopranos.
The New York Times had reviewed her performances as "beautifully sung by the soprano Cecilia Violetta López, whose bright, expressive voice made a strong impression in several works, including de Falla's 'El Retablo de Maese Pedro.'" (Vivien Schweitzer, The New York Times, 2015/08/11).
Opera News Magazine just named Lopez as one of the 25 young rising stars in the world of Opera (OperaNews, Oct 2015, Vol80).
Lopez career is definitely in the rise and her great experience so far shows how versatile and powerful this soprano can be. We hope you enjoyed our show today, remember to leave you comments, to subscribe to our Facebook or twitter accounts and to our podcast shows. Come back soon and tell us about what you want to hear next.
_______________________________________
Our hopes are to inspire and inform. We wish you can give us feedback, subscribe to this site and our social media outlets to keep receiving information about our show.
As usual, I want to thank  you for listening to our show "Atenea Americana", as part of my effort Stanford Hispanic Broadcasting. You can help making programs like this possible by leaving your comments, contributing with your ideas or  materials, but also helping us raise funds. Remember to check our "Contribute" page to learn more.
You can also download this show on your mobile device by going to our site in ITUNES or in PodOmatic or any other of the online platforms showed at the bottom. Remember that we thrive on your comments and your participation.
Other online Platforms for our show: