Science Communication, a Key to the Next Generation of Researchers
Interview with Mónica Feliú-Mójer from Ciencia Puerto Rico and iBiology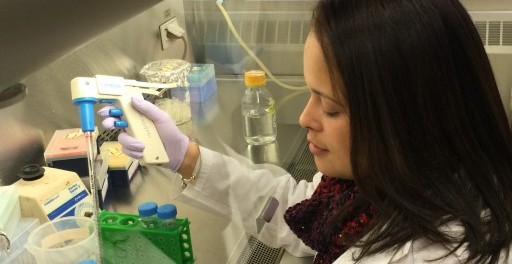 Sometimes there are great inventions that won't get the attention they deserve because a lack of communication skills. Other times there is a lot of important information that won't get to people that could use it to advance their own research or education. In the same way, deep knowledge of how science is made helps next generations of scientist improve or make desitions about their future.
Today our guest is a neurobiologist how has dedicated a big part of her career in science communication. Her name is Mónica Feliú-Mójer (@moefeliu). She is coming to Stanford today to talk with us, from her office at the University of California in San Francisco. She is the vice-director and news editor-in-chief of Ciencia Puerto Rico (@CienciaPR), an organization leveraging social networks to engage Hispanic scientists in science communication and education.She is also the Science Outreach Program Manager for iBiology (@iBiology), a non-profit producing open access videos to showcase the world's best biology and the people behind it.
We will talk today about her path in becoming a scientist, about her view of the state of science education in Puerto Rico, and the efforts her organizations make in communicating science and its process to the public.
We hope you enjoyed our show today, remember to leave you comments, to subscribe to our Facebook or twitter accounts and to our podcast shows. Come back soon and tell us about what you want to hear next.
_______________________________________
Our hopes are to inspire and inform. We wish you can give us feedback, subscribe to this site and our social media outlets to keep receiving information about our show.
As usual, I want to thank  you for listening to our show "Atenea Americana", as part of my effort Stanford Hispanic Broadcasting. You can help making programs like this possible by leaving your comments, contributing with your ideas or  materials, but also helping us raise funds. Remember to check our "Contribute" page to learn more.
You can also download this show on your mobile device by going to our site in ITUNES or in PodOmatic or any other of the online platforms showed at the bottom. Remember that we thrive on your comments and your participation.
Other online Platforms for our show:
Subscribe here