Latino Futures and How the World of Latino Philanthropy Is Changing
Conversation with Dr. Mara Perez, PhD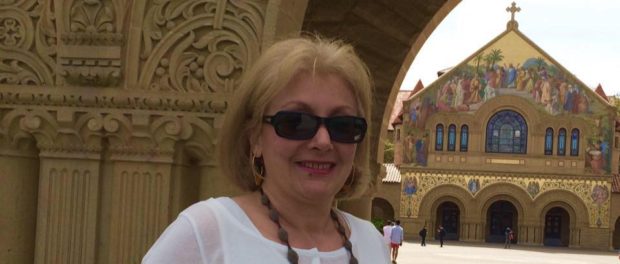 Podcast: Play in new window | Download
Subscribe: Google Podcasts | Email | RSS | More
Today we are talking with Dr. Mara Perez.  She follows the progress of Latino movements in relation to philanthropy, entrepreneurship, leadership and technology, in the Bay Area and across the country.   
Dr. Perez recently launched a project called LATINO FUTURESsm.  This project focuses on expanding national awareness about the important role that the growing Latino population has, and will have for the future of American prosperity through their leadership, entrepreneurship, and philanthropy.  
Dr. Perez is here to talk with us about her work, and the future she envisions for Latinos and the U.S. in decades to come.   This interview is an introduction to a column about Latinos in the U.S., which Dr. Perez will lead.
In addition to her new project -LATINO FUTURES-, Dr. Perez has been a consultant, providing fund development and strategic planning services to non-profit organizations for 20 years.  In this capacity, she specializes in education, leadership and economic development, philanthropy, and social justice; a large number of her clients are Latino-led/Latino serving entities.
She earned her Ph.D. in sociology from The University of Chicago.  Dr. Perez is an author, a public speaker, a consultant, and an entrepreneur.  Her writings appear in Stanford Social Innovation Review, Latin Business Today, MIT Press, Revista Interamericana, and Mobilization, among others.
We hope you enjoyed our show. Remember to leave a comment and to follow us on social media.
---
We hope to inspire and inform. We wish you can give us feedback, subscribe to this site and our social media outlets to keep receiving information about our show.
As usual, I want to thank  you for listening to our show "Atenea Americana", as part of my effort Stanford Hispanic Broadcasting. You can help making programs like this possible by leaving your comments, contributing with your ideas or  materials, but also helping us raise funds. Remember to check our "Contribute" page to learn more.
You can also download this show on your mobile device by going to our site in ITUNES or in PodOmatic or any other of the online platforms showed at the bottom. Remember that we thrive on your comments and your participation.
Other online Platforms for our show: