Going Above and Beyond, Working Towards Scientific Literacy for All
Conversation with Dr. Rodolfo Diazo, PhD, lead at Dirzo Lab, Stanford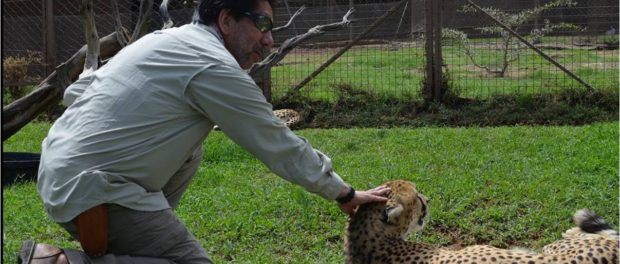 Podcast: Play in new window | Download
Subscribe: Google Podcasts | Email | RSS | More
Today we are talking with the recognized scientist, biologist Dr. Rodolfo Dirzo. He runs Dirzo Lab at Stanford University, where had also been Professor, researcher, and later the Director of the Center for Latin American Studies for several years until spring 2016.
I had hosted shows with him before on Atenea Americana, and few years ago also at Ventana Americana. Then we talked about his significant research and famous scientific publications. Today we talked about his latest award, the Roland Volunteer Service Prize. He won it because of his above and beyond efforts on spreading scientific literacy on kids and youth. He also has pioneered hands-on educational and multicultural programs with students from K-12 and with all levels of education for college students in national and international programs.
One of the programs he works with is the "REAL" program at Redwood City High School. This program focuses on teaching students academic and leadership skills through hands-on service projects related to the environment. Stanford University gives opportunities to these kids to get involved with real research and learn while observing ecologists at work firsthand and understanding the use of logic and observation in their work.
Listen to this conversation about all these programs and about how they benefit not just the future generation of scientists but encourage basic scientific literacy in all the next generations.
We hope you enjoyed our show. Remember to leave a comment and to follow us on social media.
---
We hope to inspire and inform. We wish you can give us feedback, subscribe to this site and our social media outlets to keep receiving information about our show.
As usual, I want to thank  you for listening to our show "Atenea Americana", as part of my effort Stanford Hispanic Broadcasting. You can help making programs like this possible by leaving your comments, contributing with your ideas or  materials, but also helping us raise funds. Remember to check our "Contribute" page to learn more.
You can also download this show on your mobile device by going to our site in ITUNES or in PodOmatic or any other of the online platforms showed at the bottom. Remember that we thrive on your comments and your participation.
Other online Platforms for our show:
Subscribe here