Oil and Venezuela, a relationship without limits
Show archivado de La Ventana Americana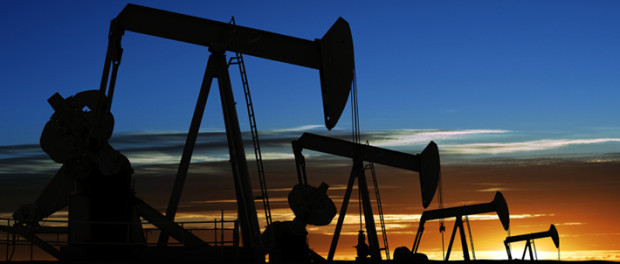 Podcast: Play in new window | Download
Subscribe: Google Podcasts | Email | RSS | More
Few weeks ago at Stanford University, I met  Dr. Francisco Monaldi at the conference    "Pensando Venezuela: a Transformation in Retrospect". This conference tried to explain the reasons behind Venezuelan uprisings. In it you were able to hear many experts from different fields of expertise. They analyzed the situation from the point of view of politics, oil, government actions, economy, psychology, among others.
One of the most prominent persons assisting the conference and listening to what the experts were proposing was the ex-president of Perú Alejandro Toledo. He also talked during the day, and  with great eloquence expressed his toughs about the situation in Venezuela, and Latin America, relating it to past and current situations in Peru. He was  a positive force giving hope after all the despair present in the auditorium.
Dr. Francisco Monaldi, was one of the star speakers of the night. His earned his PhD is in Political Sciences from Stanford University. He is currently lecturer  at "Harvard's School of Government" and also a professor at  IESA  (Instituto de Estudios Superiores de Administración) in Caracas, Venezuela. He had earned a long, successful and respected academic reputation as an expert in politic and economic issues, focusing on oil management. He is a consultant for many international corporations in these fields of study. He had also held public offices in Venezuela, and represented the country in international organizations due to his knowledge.
He talked with me about the close relation between the actual crisis in Venezuela and the problems with the oil industry. We talked about the past, present and possible  future scenarios of the Venezuelan oil industry and its economy.
I hope you enjoy the project and remember to leave your comments.
_______________________________________
We hope to inspire and inform. We wish you can give us feedback, subscribe to this site and our social media outlets to keep receiving information about our show.
As usual, I want to thank  you for listening to our show "Atenea Americana", as part of my effort Stanford Hispanic Broadcasting. You can help making programs like this possible by leaving your comments, contributing with your ideas or  materials, but also helping us raise funds. Remember to check our "Contribute" page to learn more.
You can also download this show on your mobile device by going to our site in ITUNES or in PodOmatic or any other of the online platforms showed at the bottom. Remember that we thrive with your comments and your participation.
Other online Platforms for our show:
---
Subscribe here