Space Exploration (part 2), interview with Dr. Marcelo Vasquez and Dr. Pascal Lee
Archived show from La Ventana Americana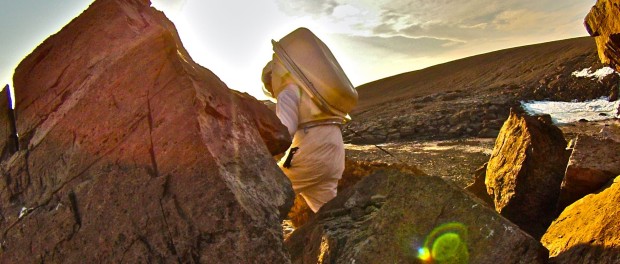 Podcast: Play in new window | Download
Subscribe: Google Podcasts | Email | RSS | More
This is another of my favorite shows archived from  "La Ventana Americana", and is the second part of a two-hour special after "Space Exploration (part 1)".
The guests experts were two scientists with wide experience in the world of space exploration. They had been studying the possibility to a manned expedition to planet Mars.
Our guests were Dr. Marcelo Vazquez and Dr. Pascal Lee.
Marcelo Vazquez is a medical doctor with a specialization in space medicine. He is an expert studying the effect of solar gamma radiation from outside the atmosphere in humans.  He is part of Mars Institute, and consultant for  Brookhaven National Laboratory (BNL), also a consultant with NASA, among others. Today he is working at  Loma Linda University, in California, researching the effects of solar gamma radiation in the treatment of patients with cancer. At the same time, he is also a consultant for the Chinese space program.
 Dr. Pascal Lee,is a co-founder of  Mars Institute. He is part of SETI (Search for Extra-Terrestrial Intelligence), he also works for NASA and comes to our program to talk about his new project as an educational books author. He wrote a book for kids 9 to 12 years old called "Mission Mars"  published by Scholastic.
I hope you enjoy the project and remember to leave your comments.
_______________________________________
We hope to inspire and inform. We wish you can give us feedback, subscribe to this site and our social media outlets to keep receiving information about our show.
As usual, I want to thank  you for listening to our show "Atenea Americana", as part of my effort Stanford Hispanic Broadcasting. You can help making programs like this possible by leaving your comments, contributing with your ideas or  materials, but also helping us raise funds. Remember to check our "Contribute" page to learn more.
You can also download this show on your mobile device by going to our site in ITUNES or in PodOmatic or any other of the online platforms showed at the bottom. Remember that we thrive with your comments and your participation.
Other online Platforms for our show:
---