Vino with Amigos Binds us Together Through Wine Culture
Conversation with Ramon and Becky Sandoval from Vino Latino and Vino with Amigos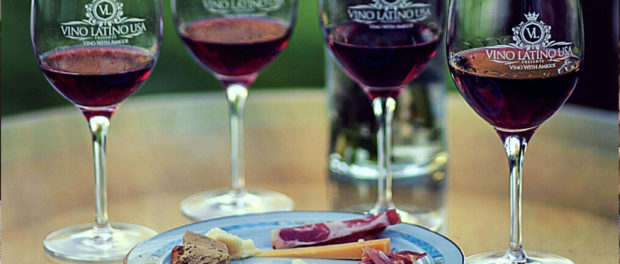 Podcast: Play in new window | Download
Subscribe: Google Podcasts | Email | RSS | More
Today we are talking with Ramon and Becky Sandoval from "Vino with Amigos" events and "Vino Latino".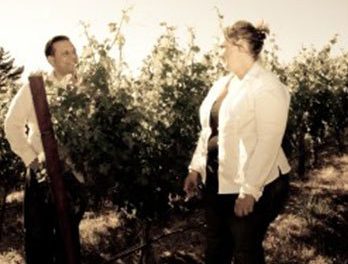 They have a company that helps promote a variety of wines from Napa and Sonoma Valley, making emphasis in the contributions that Latinos made on the production of this wines, while spreading their knowledge of wine introductions and oenophila.
Wine has been an important part in history of humans. Long time ago people used to ferment plants to drink mostly because their water were not safe to drink, but with that first intent a whole culture of wines and foods was created, intertwineing tradicions and history.
Many poets had written about wine and the world around it. Argentinian writer Jorge Luis Borges on his Sonnet to Wine said:
In what kingdom, in what century, under what silent
conjunction of the stars, on what secret day
that stone has not preserved, emerged the valiant
and singular idea of inventing mirth and play ?
With autumns of gold it was created. Wine
flows red along with the generations
and on the ardous road like the river of time
pours on us its music, its fire and its lions.
On the night of joy or on the hostile day
it exalts the glee or soothes the horror
and this new dythiramb that I sing today
was sung by the Arab and Persian before.
Wine, show me the art of seeing my own history
As if it were already a handful of ashes in memory.
Listen to our show to learn more about their plans, their programs, their achievements and their history. Remember to leave a comment and to follow us on social media.
---
 We hope to inspire and inform. We wish you can give us feedback, subscribe to this site and our social media outlets to keep receiving information about our show.
As usual, I want to thank  you for listening to our show "Atenea Americana", as part of my effort Stanford Hispanic Broadcasting. You can help making programs like this possible by leaving your comments, contributing with your ideas or  materials, but also helping us raise funds. Remember to check our "Contribute" page to learn more.
You can also download this show on your mobile device by going to our site in ITUNES or in PodOmatic or any other of the online platforms showed at the bottom. Remember that we thrive on your comments and your participation.
Other online Platforms for our show:
——————————————————————-