A Secret Dialogue between Washington and Havana over the Last 50 Years
Lecture by Peter Kornbluh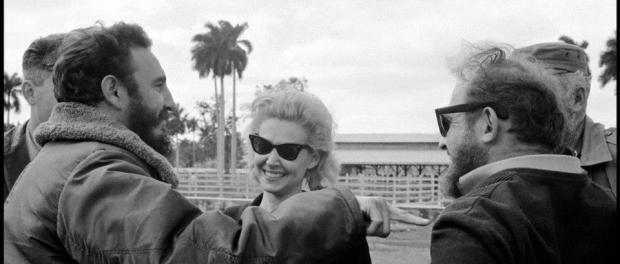 Podcast: Play in new window | Download
Subscribe: Google Podcasts | Email | RSS | More
While the history of U.S.–Cuba relations is littered with acts of aggression–CIA assassination plots, the Bay of Pigs invasion, the trade embargo– the story of back-channel communications and attempts at reconciliation is less well-known but far more relevant to the policy debate today.
Today, I am airing a conference that took place few days ago at the Center for Latin American Studies at Stanford University. The lecturer was Peter Kornbluh. He is the director of the National Security Archive's Chile Documentation Project and of the Cuba Documentation Project,  and came to talk about his latest book called " Back Channel to Cuba: The Hidden History of Negotiations between Washington and Havana". This book talks about the lost opportunities during the last 50 years to enter a more peaceful and productive relationship between Cuba and United States of America. It is filled filled with copies of papers, notes, transcripts of recordings, photographies, memos and all kind of documentation that has been "unclassified" and archived.
He is also the author and Co-author of other publications like:"Bay of Pigs Declassified: The Secret CIA Report on the Invasion of Cuba",  "The Iran-Contra Scandal: The Declassified History" , and the award wining book:  "The Pinochet File: A Declassified Dossier on Atrocity and Accountability". 
President Jimmy Carter said about this book:
"LeoGrande and Kornbluh have analyzed thoroughly the history of dialogue between two countries locked in a contradictory relationship for five decades, with each side skeptical that the other truly wanted improved relations. With continual change in Washington, and continuity in Cuban leadership, the authors draw important lessons from the efforts of every administration since Eisenhower to negotiate with Cuba."
We hope that this program will inspire and inform you.
__________________________
This show will be aired this week on 
KZSU Stanford
, and at
KWTF Sonoma
, but is already here and in all our online platforms.
As usual, I want to thank  you for listening to our show "Atenea Americana", as part of my effort Stanford Hispanic Broadcasting. You can help making programs like this possible by leaving your comments, contributing with your ideas or  materials, but also helping us raise funds. Remember to check our "Contribute" page to learn more.
You can also download this show on your mobile device by going to our site in ITUNES or in PodOmatic or any other of the online platforms showed at the bottom. Remember that we thrive with your comments and your participation.
************************************
Other online Platforms for our show:




************************************
Subscribe here