New International Airport for Mexico City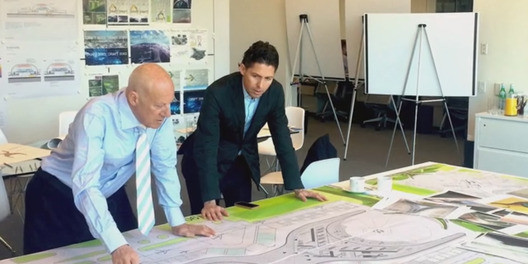 Pritzker Prize winner Norman Foster of Foster + Partners and Mexican architect Fernando Romero of FR-EE has won the competition to expand the Mexico City airport. It was won under an international competition involving big names in architecture. The project scope is of a $9.15 billion 5,000 hectare expansion with a 70-gate, phased expansion capable of hosting 40-million passengers per year.
Along with local big firms, international big names of architecture partnered to compete for the project. Among the shortlisted firms were Zaha Hadid, Norman Foster and Richard Rogers are among seven international practices.
The Mexican part of the winner team, Fernando Romero of FR-EE is the son in law of Mexican Tycoon Carlos Slim.
.
As usual, I want to thank  you for listening to our show "Atenea Americana", as part of my effort Stanford Hispanic Broadcasting. You can help making programs like this possible by leaving your comments, contributing with your ideas or  materials, but also helping us raise funds. Remember to check our "Contribute" page to learn more.
You can also download this show on your mobile device by going to our site in ITUNES or in PodOmatic or any other of the online platforms showed at the bottom. Remember that we thrive with your comments and your participation.
************************************
Other online Platforms for our show:




************************************
Subscribe here