Nepohualtzintzin, Ancient Mathematic Methods to Facilitate Learning on the Modern World
Interview with representatives of the Nepo Project from the University of Texas, San Antonio - Talking with Dr. Linda Prieto, Dr. Belinda Flores and Dr. Lorena Claeys
Podcast: Play in new window | Download
Subscribe: Android | Email | RSS | More
Today we will talk about new and old methods of education. Our guests talked to us from Stanford University and from the University of Texas in San Antonio. They are: Dr. Belinda Flores, Department Chair and Professor of Bicultural-Bilingual Studies  at University of San Antonio, Dr. Lorena Claeys Executive Director of the Academy for Teacher Excellence (ATE) also located at the University of Texas at San Antonio, and here at the station Dr. Linda Prieto, also Ph.D., who just relocated to Palo Alto, and had been Assistant Professor The University of Texas at San Antonio for years, and part of the Nepohualtzitzin project.
The specific topic of discussion today is the learning of an ancient method of understanding mathematics, that was developed by pre-Columbian tribes for millennia and today can be re-used to advance and facilitate the comprehension of simple and complex concepts through a graphic and logic way.
The Nepohualtzitzin project had proven that kids in preschool can easily understand concepts of addition, subtraction, multiplication and even square-root with this method in a playful graphic way.
At the same time, college students for computer science had found their methods helpful in facilitating binary numbers concepts and applications. It can be used for any level of mathematic learning and its visualization.
Nepohualtzitzin was used by Aztecs, Mayan and Nahuatl tribes for basic math all the way to differential calculus and matrixes.
They were used to calculate and comprehend the behavior of planets, stars, seasons and calendars. It was also used for construction calculus and any application on everyday life.
Today it is getting re-adjusted to help teacher and kids to get the wrap of concepts, as the auxiliary method of learning. It was noticed that for many teachers Math was the topic they felt less confident, so the University of Texas started helping them with a modern application of this nation method. It was also tried on many after school clubs for kids in elementary school, and it is in the world to apply it to a broader community. It has been already being tested in Mexico to teach kids. The university of Texas is also developing online and mobile digital application of the ancient pre-Columbian abacus.
Among the current purposes for the project on the UTSA, the  are Nepohualtzintzin project aims to:
Broadens students' mathematic reasoning ability
Provide a structure where learning is anchored to socio-cultural practices and language
Transform the student from one who acquires knowledge into one with an ability to learn and be capable of continually building and deepening his/her intellectual capacity
Promote designed strategies for learning how to live in communal harmony
I hope you enjoy the project and remember to leave your comments.
_______________________________________
We hope to inspire and inform. We wish you can give us feed back, subscribe to this site and our social media outlets to keep receiving information about our show.
As usual, I want to thank  you for listening to our show "Atenea Americana", as part of my effort Stanford Hispanic Broadcasting. You can help making programs like this possible by leaving your comments, contributing with your ideas or  materials, but also helping us raise funds. Remember to check our "Contribute" page to learn more.
You can also download this show on your mobile device by going to our site in ITUNES or in PodOmatic or any other of the online platforms showed at the bottom. Remember that we thrive with your comments and your participation.
************************************
Other online Platforms for our show: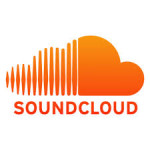 ************************************
Subscribe here